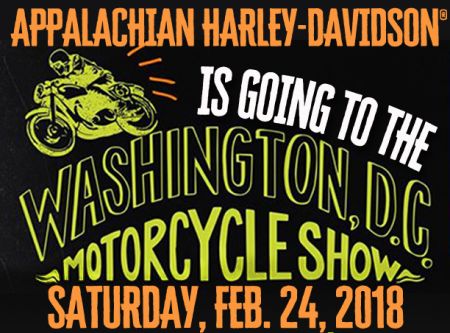 Join Appalachian Harley-Davidson® on a bus trip to the International Motorcycle Show in Washington D.C.at the Walter E. Washington Convention Center!  Bus leaves the dealership at 7:30am, and will return around 9pm.  Don't want to go to the motorcycle show, but want to hang out in DC for the day?  You can have a seat on the bus for just $40.  The Convention Center is close to the capital and other historic sights!
Contact Carla Perry at 717-766-9366 or cperry@appalachianhd.com for more information and to purchase your tickets!
*Price includes seat on the bus and your show ticket.  Purchase of all tickets & seats are non-refundable.